Easy, Friendly, Free
The cheap flights app for your mobile device
Search for the cheapest flights worldwide with Cheapflights - the best app for flights on your mobile device.
iOS App
Cheap flights app for your iPhone or your iPad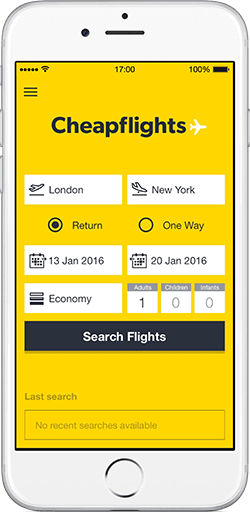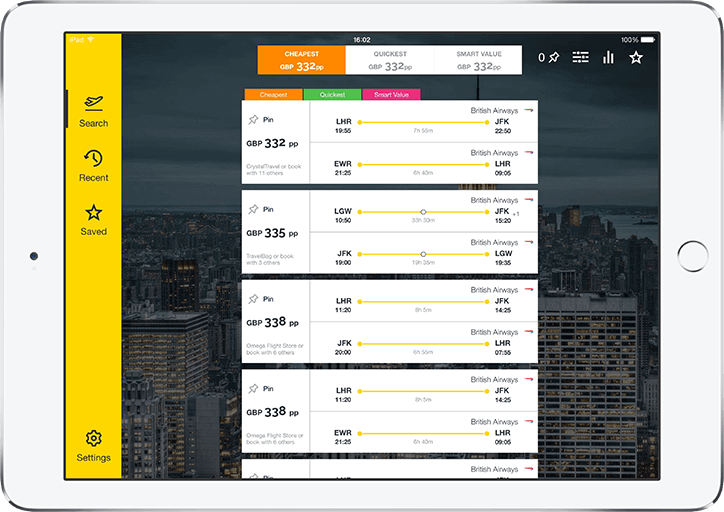 Android App
The cheap flights app for your Android device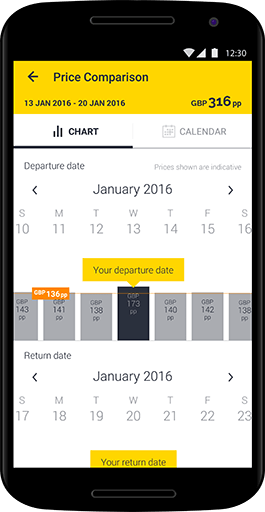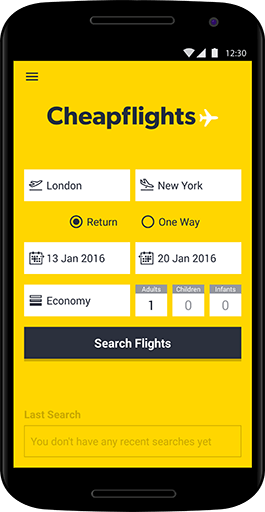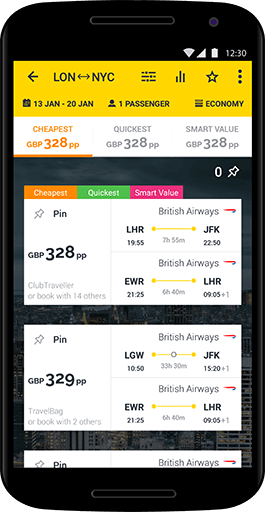 Why use our free flights app?
Low-cost flights are in the palm of your hand on iOS, Android and mobile web.
With the Cheapflights app you can:
Search for the cheapest and quickest flights to your destination
Filter by the things that matter to you - early take-offs or late departures
Sort by the time of day, departure airport, airline and the number of stops
Find the flights that suit you from more than 700 airlines and travel providers
Track down domestic and international flights
Save your flights searches and share your flight details
Already have the Cheapflights app?
We are always looking to improve what we do and would love to hear how you are getting on with our app. If you are experiencing any issues or have any other feedback please contact us at:
Don't have an iOS device or Android smartphone?
Don't worry, our site is designed to work on most mobile phones. Simply visit the site on your phone and you will be presented with the best experience for your device.